NYCJW: Livecasts From HQ!
In the 28th episode of Perceived Value host Sarah Rachel Brown returns from a month-long hiatus in which she recorded over 8 hours of material during the inaugural NYC Jewelry Week. Monday, November 12th, was the official first day of jewelry week and Sarah was at NYCJW HQ with her microphones speaking with artists and jewelers from all over the country with an array of professional and socioeconomic backgrounds.
From 11 am - 8 pm Sarah livecasted in an attempt to capture the energy on this exciting day. Thank you to everyone who stopped by to say hello, brought food + drinks, or gave a hug - your energy was key during this Perceived Value recording marathon.
Please enjoy this compilation of short-format interviews presented in the order in which they were recorded.

Perceived Value's Livecast From HQ Guests
in order of appearance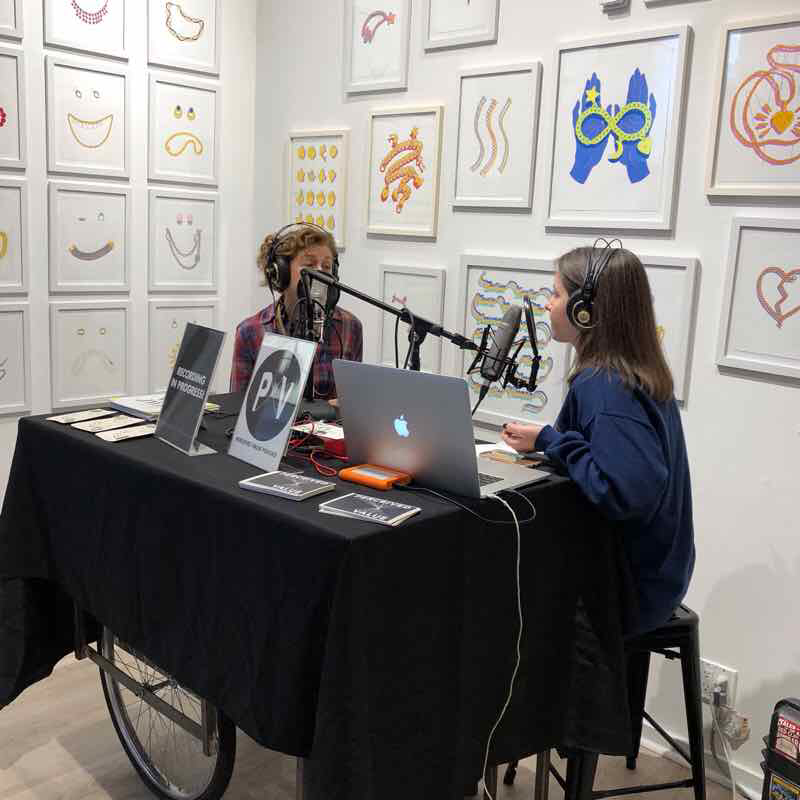 https://lillstreetgallery.com/collections/susanne-henry
@sghenrys
http://athousandfacets.tumblr.com/
@athousandfacets
robinerfe.art
@robinerfe.art
https://francescavitalipaperjewelry.com
@francescavitali.paperjewelry
www.koreyeburns.com
@koreyeburns
www.pashamoezzi.com
@pashadesigns

As always, thank you for listening.