The Value Of Diversity: The Co-Curators of UNDEREXPOSED
In the 40th episode of Perceived Value, host Sarah Rachel Brown is in Chicago, IL set up with her microphones at Adornment + Theory, a curated art jewelry and design studio. Chicago is teeming with artists, jewelers, and metalsmiths in town for the Society of North American Goldsmiths annual conference and in conjunction, Perceived Value has partnered with Adornment + Theory for this special episode.
Owner Vivianna Langhoff, along with Chicago-based curator and arts-administrator Adia Sykes, have co-curated the exhibition UNDEREXPOSED. An exhibition which featured artist made jewelry created by artists of color. The series placed a finger on the pulse of an industry mainstream where there is little presence of diversity.
To enhance the reach and discussion of the work, Sarah sat down with the women to discuss how systemic racism has impacted the diversity of creative communities, how each curator has personally experienced racism within their creative careers, and why it is important to openly have these discussions.
Adia Sykes is a Chicago-based curator, arts administrator, and graduate of the School of the Art Institute of Chicago (SAIC) with a Masters of Arts from the Department of Arts Administration and Policy. She has a BA in Anthropology from the University of Chicago (2016) with a focus on material culture and museums. Her current research interests include examining the history and potential of curatorial practice as an advocacy tool for racial equity in the arts and racial and gendered identities explored in the visual and performative practices of emerging artists. Her Masters thesis focused on formations of self-organized networks of support that exist to sustain the practices of historically marginalized artist communities and maps this contemporary ecosystem of support. Her curatorial work has been exhibited at The Sullivan Galleries, Woman Made Gallery, the Chicago Mayor's Office, and ACRE Projects.
Website: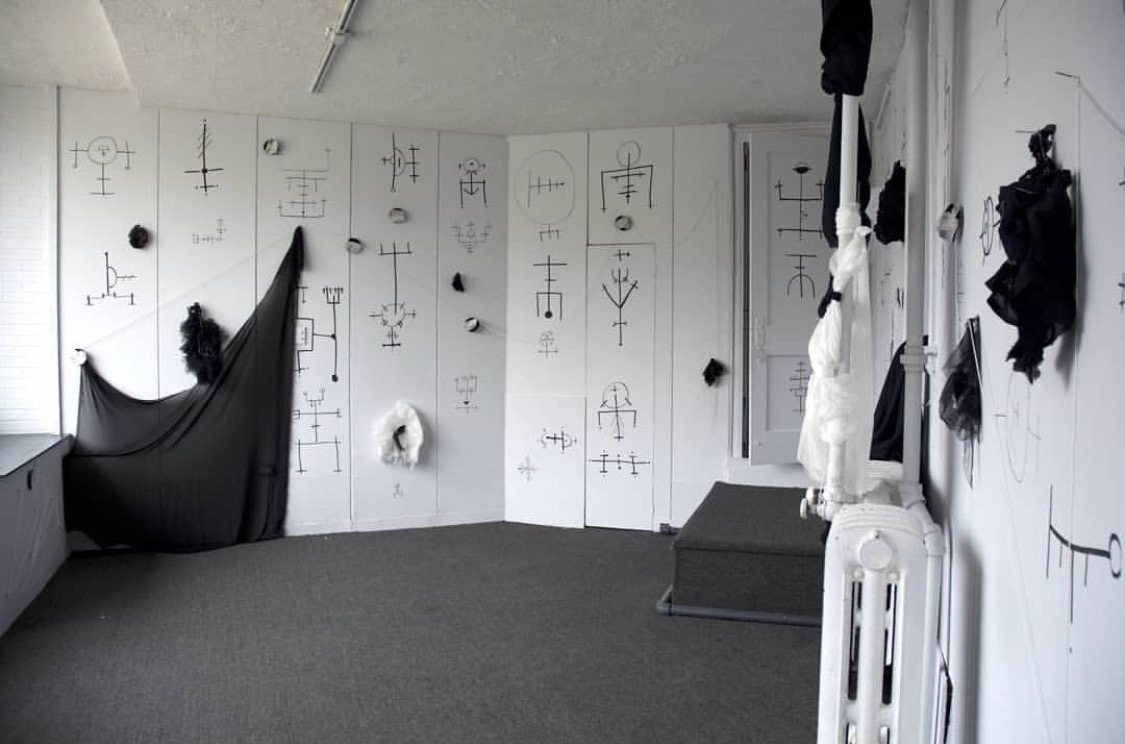 Viviana Langhoff's work is centered on the idea of heirloom. "History, family, and storytelling are all often focused around objects; I've always wanted to design, craft, and make that heritage beautiful."
Viviana established her point of view in the realm of fine jewelry after studying conceptual design at the School of the Art Institute. She continued her education in metalsmithing at Columbia College while simultaneously working under both fine jewelers and contemporary art jewelry makers. She's now been working in design under her own name for over 10 years, creating custom fine jewelry, interiors, and decorative objects.
Viviana is known for her intricate metalwork, modern bridal styles, and one-of-a-kind pieces featuring unexpected hues, antique stones, and historical reference. Borrowing from the worlds of fine art, cultural adornment, and design, her custom work appeals to the expressiveand open-minded individual— those who value individuality, creative collaboration, and are unafraid to stand out.
Viviana's pieces can be found along 30 other artists' work at her jewelry store, Adornment +Theory, in the Chicago neighborhood of Logan Square. When not working with custom clients and jewelry, Viviana can be found hosting gatherings, gardening, traveling, and spending time with her husband and two chubby pups.
INSPIRATION
Moorish Architecture. La Belle Epoque. Morocco. Deco. Indian Metal Work.Art Nouveau. Ikebana Floral Design. Oral Histories.
INFLUENCERS
Kehinde Wiley. Zaha Hadid. Hafiz. Marilyn Minter. Gaudi. Nick Cave. Pipilotti Rist. Fearless Women.
Links:
My website: https://www.vivianalanghoff.com/
Studio Site: www.adornmentandtheory.com
Instagram: @adornmentandtheory